24h Towing Company in Toronto
Our team organizes breakdown assistance and safe transportation of any type of vehicle. We know how inconvenient and stressful a roadside problem can be. That's why we offer 24h towing services in Toronto.
‣ Tow Truck
‣ Car Crash
‣ Car Scrap Removal
‣ Heavy Truck Towing
‣ Urgent Roadside Assistance
‣ Highway Towing
‣ 24/7 Solutions
‣ Fuel Delivery
‣ Jump Start and Battery Replacement
‣ Flat Bed Towing/ Long Distance
‣ Mountain Roads
‣ Open Every Day!
‣ Tow Truck
‣ Car Crash
‣ Car Scrap Removal
‣ Heavy Truck Towing
‣ Urgent Roadside Assistance
‣ Highway Towing
‣ 24/7 Solutions
‣ Fuel Delivery
‣ Jump Start and Battery Replacement
‣ Flat Bed Towing/ Long Distance
‣ Mountain Roads
‣ Open Every Day!
Our Road Assistance & Towing Services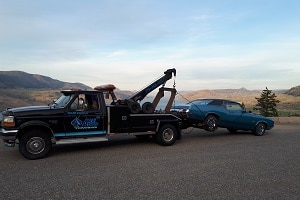 Having a car breakdown in the middle of the road can happen to anyone at any time. That's why we put you in touch with a truck that will respond 24/7.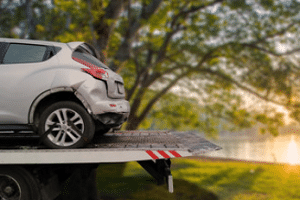 Do you want to ensure the safe transport of your vehicle over a longer distance? Call us to book your towing at your location.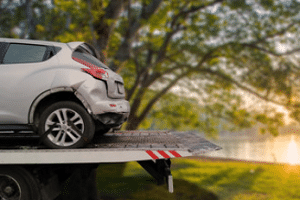 If you do not have the necessary equipment or know-how for a tire change, our team of towing technicians is always ready to intervene.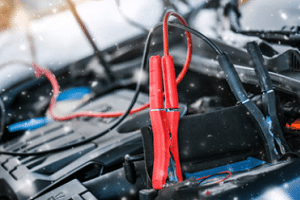 We offer several battery assistance services such as voltage boosting. These are quick and inexpensive solutions to get you back on track!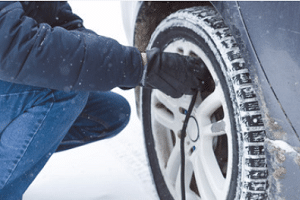 Our 24/7 roadside assistance and towing service allows you to solve breakdowns on the road efficiently and quickly. Have peace of mind to get back on the road.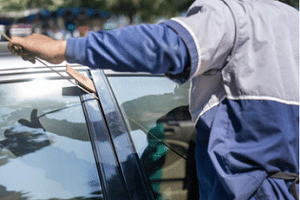 Roadside assistance services, including door unlocking, are done quickly on site. They are aimed at both car and truck drivers.
"Excellent service and quick... the man knows what he's doing!!
...and he didn't gouge me for cash... gave me a great deal
....would recommend him to anyone!! "
- Trevor
"Amazing service despite terrible weather conditions and heavy traffic"
- Dalton
"James exceeded my expectations in delivering top notch service in my time of crisis!
Best tow truck company out there!"
- Tiana
"Very friendly, helpful and knowledgable.
Would recommend to anyone and won't be using anyone else going forward.
Thanks for the excellent service! Really appreciate it. :)"
- Nerissa
"Would recommend to anyone and won't be using anyone else going forward.
Thanks for the excellent service!
Really appreciate it. :)"
- Nerissa
Important: If you are currently stranded or broken down, please ensure that you are in a safe place before you attempt to read the rest of this article, or just give us a call immediately and we'll have a technician on the way in no time.
We respond to you 24 hours a day, 7 days a week, all year round. Whether for cars or trucks, we provide services for all types of vehicles.
Looking for a "tow truck near me" in Toronto?
Our tow truck technicians in your location will answer your call can quickly come to you, regardless of the problems with your vehicle, even if you are unsure of the reason for the breakdown. Whether it is for a flat tire, a boost, an unlock, an ca battery problem or a mechanical breakdown, we can help you.
If the problem is minor, chances are you will be able to get back on the road safely after a brief intervention on the spot. Otherwise, if the vehicle is unsafe or does not start, we will load your vehicle on the tow truck and drop it off at the garage of your choice or at your home.
Before towing your car or doing any repairs, we can give you an estimate of the costs. Call now for a price.
What to do during a car breakdown?
If you have an accident or breakdown and your vehicle is still operational, move away from traffic. If you are on the freeway, take the next ramp or move your vehicle into a dedicated parking space. If you are unable to get off the highway or out of traffic, stay in your vehicle and call for roadside assistance and emergency services.
Unless there is an accident that would put you in imminent danger, it is not safe to get out of the vehicle near traffic to fix a flat tire or make repairs. You would expose yourself to too great a risk of being hit.
Be aware that tow trucks are equipped to make the roadside intervention safe. Tow truck specialists know the procedures to follow to keep the vehicle, driver and passengers safe.
If your breakdown occurs when the vehicle is running but parked, you can contact your local towing to have an idea on how to resolve the problem. If you are not equipped or you do not feel confident, request an intervention from our roadside assistants.
Towing in Toronto, 24h
Need help in Toronto? Call us to get a towing service in your location. The professionals we do business with are specialists in roadside assistance, towing and hauling in Toronto. Thanks to their expertise, their knowledge of the range of their equipment, we can organize a quick and professional intervention for you.
Professional tow truck specialists
Our team is made up of experienced and passionate professionals. For several decades, they have made every effort to provide you with the best possible support in delicate or complex situations.
Towing any type of vehicle
Our towing specialists have a fleet of tow trucks capable of assisting and transporting several types of vehicles:
Heavy trucks
Automobiles
Motorbike
Snowmobile
Motorcycle
Ski Doo
Light vehicles
Contact us for an estimate and details on the towing service.
Full Roadside Assistance in Toronto
Roadside assistance services are used to respond to a small automobile breakdown or a minor road problem that can be resolved on the spot. These services usually include boosting, tire changing and lockout services.
We can help you out in Toronto and respond to the following problems:
The vehicle does not start
You have a puncture
Your doors are locked with your keys inside
A quick phone call will let you know if you can get back on the road quickly and safely or if you need to have your car towed.
In case of doubt, the tugboat will offer to carry out its analysis on site.
Complete roadside assistance in the vicinity of Toronto
Have you broken down near Toronto? Do you have a flat tire or your car won't start? We have the specialized resources, tow trucks and team of professionals to get you back on the road safely, regardless of the type of car problem you encounter.
Punctured tire and tire change on site
Got a tire puncture and need to change it? If you are on the public road, the best thing to do is to get away from the traffic. Reduce your speed to the maximum and turn on your emergency signal lights. If you are on the highway and it is impossible to take the ramp, we recommend that you stay in your vehicle and contact your roadside assistance. If you are in the Toronto area, we can quickly put you in contact with a specialist who will be able to change your tire or tow you.
Jump start and car battery service
Your car won't start? Contact a roadside assistance professional and explain your problem. If it's a battery issue, you could jump-start it. If you do the jump-starting yourself, make sure you are familiar with the proper procedure for handling cables and the battery to avoid injury to yourself or damage to the car. In the event that no one can help you start your vehicle using a battery boost, we will put you in touch with a road service professional.
Locked your keys inside? We offer lockout services
Your keys are in the vehicle and the doors are locked? We can put you in touch with a tow truck technician equipped with the appropriate tools to unlock your door without damaging it.
Towing stuck cards and trucks
Is your car stuck and won't move? You may need assistance pulling your vehicle onto the road to continue on your way. Call us to get in touch with an emergency road service specialist to tow your vehicle. Get back on the road safely, quickly.
Contact us for an instant quote, for a tow truck in Toronto
Get in touch with one of our road safety partners. Ask for a quote and depending on your type of vehicle, your location and the problem encountered, a roadside assistance professional will be able to estimate the cost of the service.
We know that being stuck on the road is a stressful and scary situation, regardless of the condition of your car. To provide the best roadside assistance in town, we treat every service call the same, with your safety and speed of service in mind.
Need emergency roadside assistance in Toronto? Available 24 hours to help you with a flat tire, door unlocking, boosting or getting stuck, we are here for you. Contact us now.
Frequently Asked Questions
How much does a tow cost in Toronto?
A local tow costs on average $100 in Toronto, depending on the complexity of the tow, distance and the type of vehicle. For towing outside the city, the tow truck charges on average an additional fee of $2.50 to $4 per kilometer, depending on the tow truck used to haul your vehicle.
Who pays the towing costs?
The person requesting to have the vehicle towed must pay for the service. If the vehicle is stored in the yard, there may be additional charges of $50 per day. The owner of the vehicle will have to pay these costs to take back his car.